Are you confused by the roles of everyone in a real estate transaction? You have the principals, the buyer's and seller's agent, the attorneys, and an escrow company on top. So why are so many participants needed?
In this article, we will explain the role that an escrow company plays and why it is important, the factors you should consider when choosing an escrow company, and answer some other common questions. But before we get to that, let's start with the basics.
What Is an Escrow Company?
An escrow company is a neutral third party that facilitates financial transactions between the principals in the transaction.
To phrase it differently, escrow is an agreement between two or more parties whereby they keep their assets or money in escrow until certain conditions are met and the assets or money are distributed. The neutral party that manages the assets or money held in escrow and makes sure that the agreed-upon conditions are met is the escrow company.
What Is the Role of an Escrow Company?
The ultimate role of an escrow company is to facilitate a transaction and make sure that everything is done as expediently as possible. Escrow companies primarily deal with real estate, which is why we will use real estate deals as examples, but they can also facilitate any other type of financial transaction that requires special care.
But what is the role of an escrow company in particular? There are many moving parts to any transaction, but the role of an escrow company can be boiled down to three segments:
Holding the funds or assets of the buyer and the seller.
Ensuring that the seller doesn't receive funds until the conditions of the transaction are met.
Ensuring that the buyer doesn't receive the rights to a property or any other assets that are being sold until the conditions of the transaction are met.
To simplify, let's say you are selling your house. You find a buyer and sign a purchase agreement. For the sale to go through, specific conditions need to be met - a lot of documents need to be signed, the buyer may need to take out a loan, earnest money needs to be deposited and there may be some contingencies in the purchase agreement.
All the required documents, the deed to the property, and the funds will be held by the escrow company in a separate account until both you and the buyer have fulfilled your part of the agreement. Once everyone has done their parts, the deal can go through and it's time for the close of escrow when the sale is completed.
5 Tips for Choosing an Escrow Company
By now, it's clear that an escrow company acts as an intermediary and an additional safety net for all parties involved in a transaction. That also means that you are placing a lot of trust in your escrow company, so you should carefully pick the one that should facilitate your transaction. Here are some tips for choosing an escrow company.
Reputation Is Everything
An escrow company needs to deal with a lot of bureaucratic tasks. Improper handling of documentation can delay your transaction and incur additional costs. Thus, you should try to find an escrow company that has a reputation for expediently handling transactions and being very detail orientated.
Do They Specialize in What You Need?
As we've mentioned, most escrow companies deal in real estate transactions. But 'real estate transaction' can refer to a lot of different things. Are you selling your house without a realtor? Maybe you are refinancing your mortgage? Or are you looking to buy investment real estate? All of these transactions are different and require different escrow services, so search for a company that can meet your needs.
Where Is the Company Based?
Then, we get to the location of the company. Real estate transactions work differently in individual states, but they may not be the same even within the regions of a single state. This is why you should find a company that is based near the place where the transaction is taking place. A local escrow company will be more knowledgeable of the requirements than an out-of-state one.
Compare Prices
Naturally, not all escrow companies charge the same. You will typically be charged a base fee for escrow services and an additional fee per $1,000 of the purchase price. The base fee can range from $250 to $500, while the additional fee can range from $1.00 to $2.50 per $1,000. Thus, weigh the services you get and the costs when hiring an escrow company.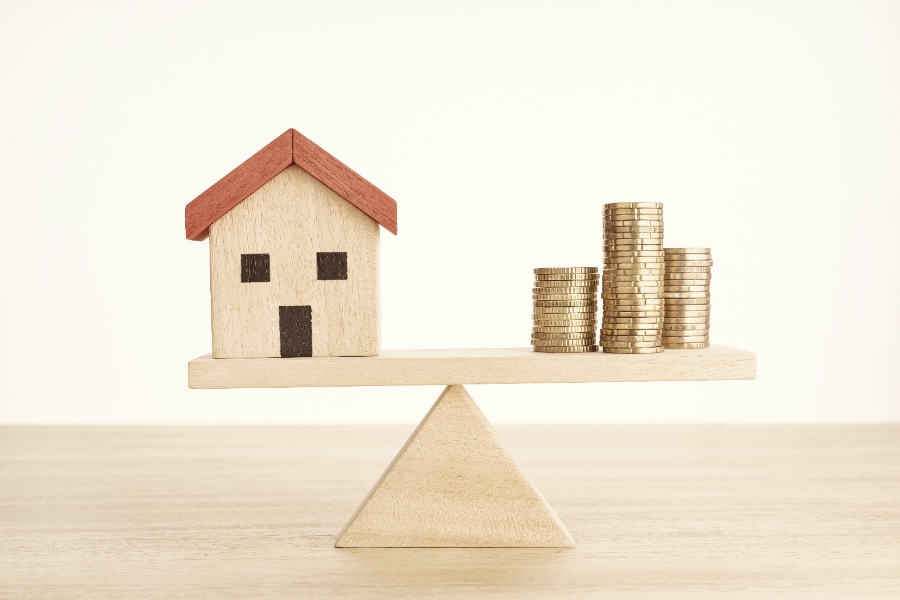 As a side note, you may come across a cost in your contract named 'escrow fees' that is much more expensive than the price range listed above – it can be about 1% or 2% of the purchase price. This is not the fee you pay to your escrow company for their services, but additional attorney fees, taxes, insurance, and other third-party costs that are paid through escrow and bundled together with the escrow company's fees.
Here is a more detailed breakdown of escrow fees.
Try to See if You Click
Finally, you should not disregard the personal connection you can make with your escrow agent. There will be times when you have a lot of questions regarding escrow services and you will need to call your escrow agent. You can think of it as a mini-business partnership. If you and your escrow agent get along well, the stress of the transaction (and there is always stress involved) can be minimized.
Three More Common Questions Answered
We've explained what an escrow company is, what role it plays, and gave some tips for choosing one. In the end, let's answer three more common questions people often have.
Who Selects the Escrow Company?
It's decided between the buyer and the seller. There are ways it's typically done, e.g., in certain regions the seller's real estate agent traditionally opens escrow, sometimes even before they put the house on the market, while in others, the buyer's agent opens it after the purchase agreement has been signed. However, ultimately it is both the buyer's and the seller's choice.
Who Does the Escrow Agent Work for?
The escrow agent works for everyone. Regardless of who is paying the escrow company, the escrow agent is a neutral third party that facilitates the transaction and makes sure everyone has fulfilled their obligations. Thus, the agent doesn't work for anyone in particular but for everyone at the same time.
Is a Title Company the Same Thing?
No, a title company and an escrow company are not the same. A title company has a completely different purpose. However, a title company may offer escrow services in addition to their regular services, which is why terms are sometimes mixed up, but a title and escrow company are not the same.
Do You Need an Escrow Company that Specializes in All Types of Real Estate?
Lightspeed Escrow can make sure your real estate transactions go smoothly and finish quickly. Lightspeed was founded by people with a background in real estate, so we know how the get the job done expediently and avoid common pitfalls.
We were frustrated with exorbitant costs and unnecessarily cumbersome transactions, and decided to do something about it. Now, we can extend our solutions to you. For quick and accurate escrow services, contact Lightspeed Escrow.