Escrow services are a valuable tool in the world of financial transactions. They provide a secure platform for buyers and sellers to exchange assets and funds, with the oversight of an escrow agent, ensuring commitments are met before completing a deal.
Mortgage escrow, for instance, plays a crucial role in real estate transactions, where funds are securely held until all terms are met. Similarly, online escrow services have become increasingly popular in the digital age, providing a haven for ecommerce transactions.
However, like any good thing, scammers can exploit it, deceiving unsuspecting individuals. This article aims to highlight the importance of identifying fake escrow services. We'll give you straightforward guidance to help you safeguard your assets and avoid falling victim to fraudsters.
So, let's dive in and learn how to spot a fake escrow and keep your hard-earned money safe.
What is a Fake Escrow?
Fake escrow refers to deceptive and illegal schemes where individuals or entities pose as legitimate escrow companies but are, in fact, fraudulent and unauthorized. These phony escrow companies trick unsuspecting people, often involved in real estate transactions, into entrusting them with money and important documents during the escrow process. Once the victims send funds to the fake escrow, the scammers disappear, leaving them without money or the promised services.
In some cases, scammers may use the information collected during the fake escrow process for identity theft or further fraudulent activities. Also, fraudsters often use the same fake escrow company under different names, targeting new victims and sometimes victimizing the same individuals multiple times.
It's a severe financial risk, especially for principals dealing large sums of money in property transactions. To avoid falling victim to fake escrow schemes, it's crucial to exercise caution, verify the legitimacy of escrow companies, and follow safe practices when conducting financial transactions.
How Can I Identify a Fake Escrow Company?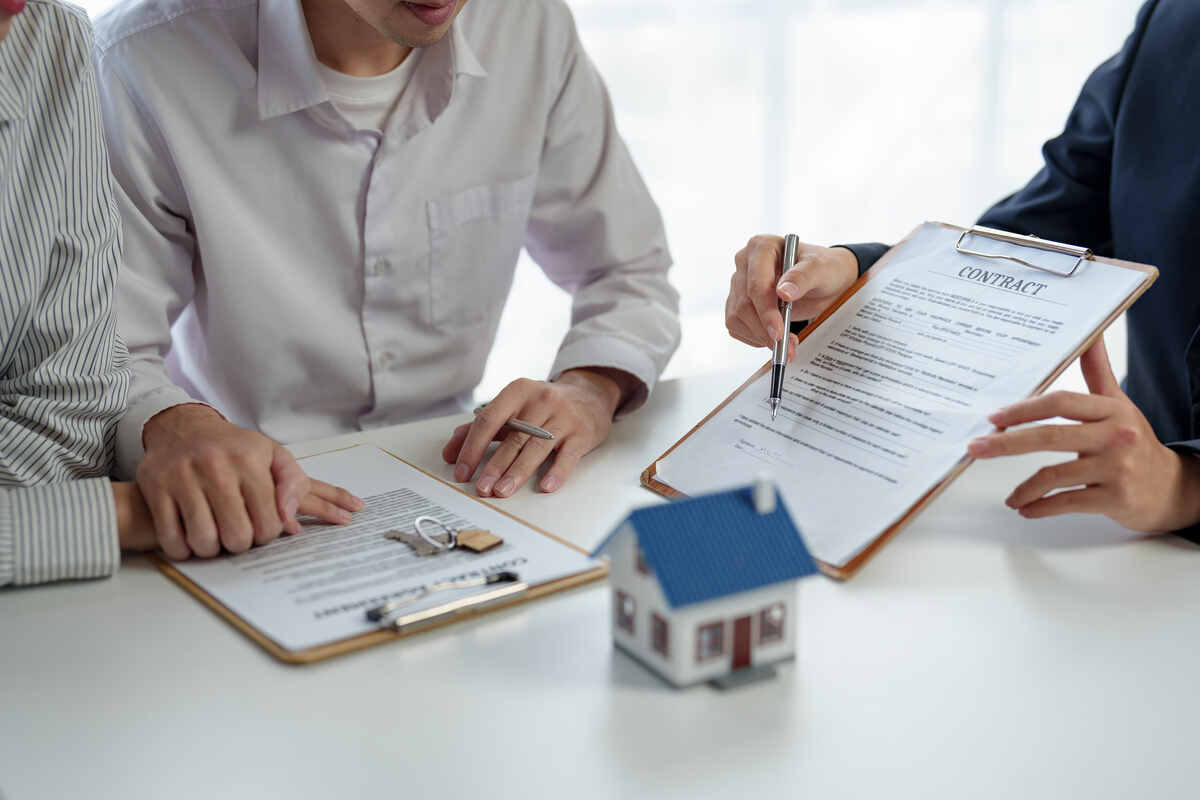 Fake escrow companies can be pretty convincing, so it's essential to be diligent and take these precautions to protect yourself and your financial interests, especially in real estate transactions involving significant sums of money.
Here are steps to help you identify a potential fake escrow company:
1. Research the Company
Start by searching for the escrow company's name online. A legitimate company should have an official website and a physical office location. Be cautious if you can't find any information or the website looks unprofessional.
2. Verify Licensing
Check if the escrow company is licensed in your state. For example, if your property is in California, you can contact California's state regulatory agency for real estate or financial services or search their online database. A legitimate company should have the necessary licenses to operate.
3. Check for Professional Associations
Many legitimate escrow companies are members of professional associations such as the American Escrow Association or state-specific escrow associations. Contact these associations and verify their membership.
4. Check the Contact Information
Ensure the company provides valid and consistent contact information, including a physical address, phone number, and email address. Fake escrow companies often use generic email addresses or avoid direct phone contact.
5. Evaluate Communication Methods
Be cautious of escrow companies that exclusively use email or online chat for communication. Legitimate companies usually offer the option to speak with live customer service representatives over the phone, providing a more reliable and trustworthy means of contact for clients who need assistance or clarification.
Also, if the escrow service threatens you or pushes you really hard to do something, it's a warning sign that they might not be trustworthy and could be trying to trick you.
6. Review Escrow Instructions
Carefully read and understand the escrow instructions provided by the company. These documents outline the terms and conditions of the transaction. If something seems unclear or suspicious, seek legal advice.
7. Beware of Payment Methods
Be cautious if the escrow company insists on unusual payment methods such as gift cards, cryptocurrency, or wire transfers to offshore accounts. Legitimate escrow services usually accept traditional payment methods like checks or bank transfers.
8. Evaluate Professionalism
Legitimate escrow companies maintain a high level of professionalism. Pay attention to the quality of their website, the clarity of their communications, and the conduct of their staff. If something feels unprofessional, it may be a warning sign.
9. Seek Recommendations
When dealing with real estate transactions, it's wise to seek advice from your real estate agent or other trusted experts. They've likely worked with reliable escrow companies and can recommend good ones.
Additionally, consider reading online reviews or asking friends and acquaintances for suggestions. These insights from people with experience can help you decide which escrow company to trust for your transaction.
10. Trust Your Instincts
If something feels wrong or you have doubts about the authenticity of the escrow company, trust your instincts. It's better to be cautious and investigate further than to rush into a potentially fraudulent transaction.
Are There Any Legal Actions Against Fake Escrow Companies?
Legal actions can be taken against fake escrow companies, and law enforcement agencies often pursue such cases to protect consumers from fraud. Taking immediate action is crucial if you have concerns about a potential fake escrow company or fraudulent behavior. Report the situation to local law enforcement, contact the Better Business Bureau, and contact any other relevant authorities or consumer protection agencies.
Work With a Trusted Partner for Safe and Secure Real Estate Transactions
Overall, staying vigilant against fake escrow companies is crucial. While legal actions should be pursued, tracking down and prosecuting scammers can be challenging, mainly if they operate from hidden or offshore locations.
Prevention and due diligence remain vital for protection. Protect your assets and financial well-being by constantly verifying the legitimacy of your chosen escrow service.
If you're searching for a secure, trustworthy solution for real estate transactions, including document safeguarding, look no further than Lightspeed Escrow! Our professional and practical services ensure your peace of mind at every step of your real estate journey.
Feel free to contact our experts today for all the answers and help you need related to escrow.